Melorie Jane and Alex Mayers Jazz Online Series
About
The next show: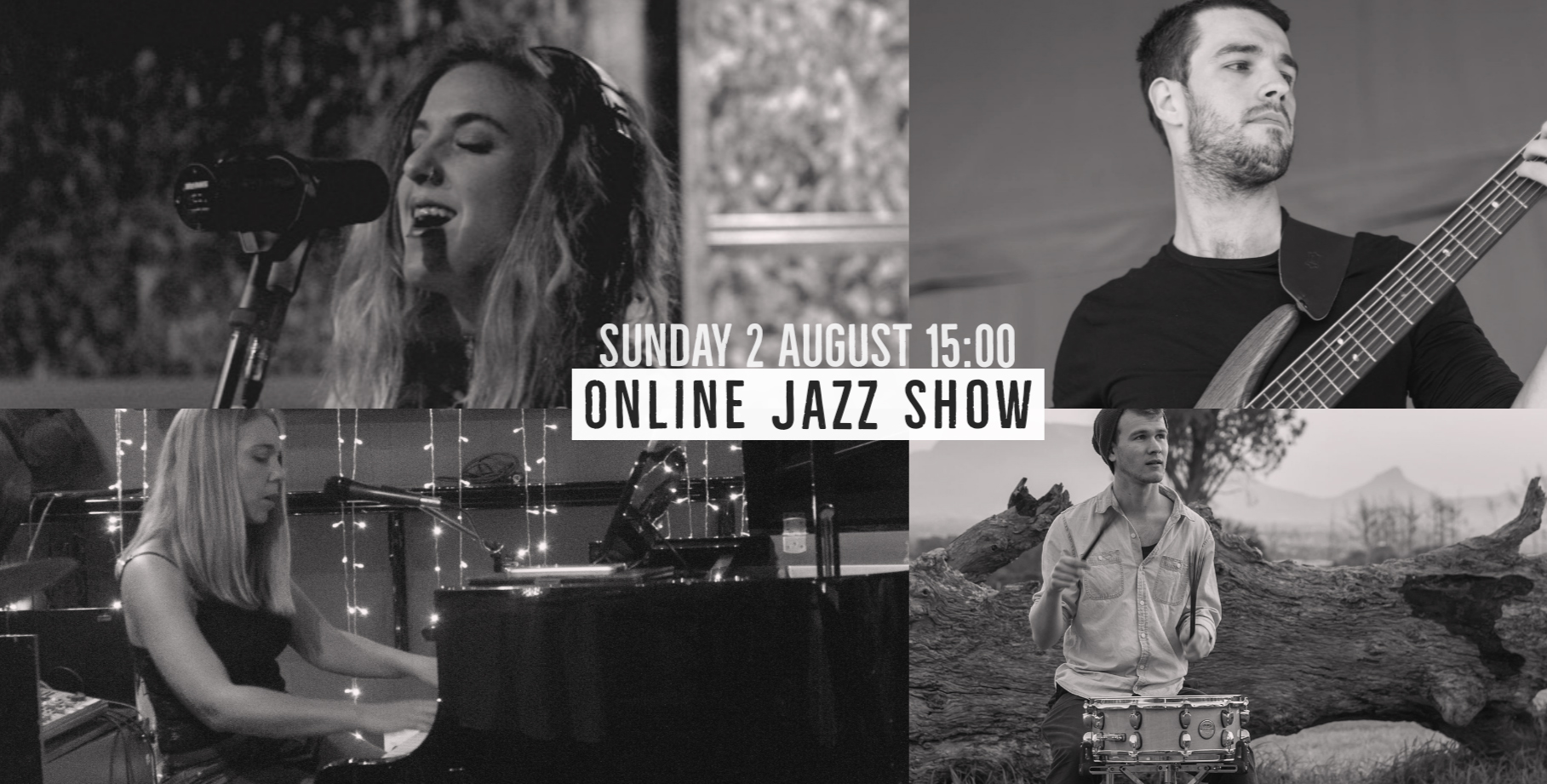 Join us this Sunday for a joy-filled jazz show by the Melorie Jane trio, with Alex Mayers on bass and Jarryd West on drums and guest artist Dara Jasmin on vocals, performing an eclectic compilation of jazz repertoire, from traditional to contemporary, and some original works too.
Guest artist: Dara Jazzlyn
Born in Cape Town , 21 year old , Dara Jazzlyn started learning music since age 4, focusing on piano and voice. Jazz has always had profound influence on her music, having a jazz double bass player father who encouraged her to learn the style from a young age.
She is passionate about songwriting & has been singing originals since a young age. She completed two years of classical singing training at Stellenbosch University at the young age of 16 and proceeded to work as a solo Piano Bar Entertainer ( playing piano and singing ) for Carnival Cruise Line overseas straight out of school.
While currently residing in South Africa, Dara Jazzlyn has recently focused her attention on recording and releasing her original music which is available at online streaming sites. Her striking voice and original style is truly well worth spending time listening to.
Piano and vocals
Melorie Jane is a jazz pianist, originally from Pretoria, where she founded the jazz-funk band ALL the MORE. The band performed jazz-funk and South African jazz. She soon started composing and recording her own music and released her debut single 'Till the morning comes in 2017. Her EP Different View followed in 2018, featuring contemporary jazz music. She is currently based in the Cape Wine-lands often performing in a variety of ensemble set-ups. She experiments with fusion of jazz and other genres in her compositions, follow her music on online stores.
Bass and sound
Alex Mayers grew up in a family of Germanic classical musicians, but broke the mold and dove into studying jazz, African music, and a myriad of popular genres. He's shifted between different instruments in the bass world, spending time focused on double bass, electric fretless bass, cello, voice, and extended range bass guitars, expanding his experience with the family of instruments and drawing upon this experience when performing in small ensembles. He currently works as a producer and mixing engineer although his first professional love is performance.
Drums
Jarryd West is a professional freelance and touring musician. Since graduating from UCT's jazz school, he has traveled locally and abroad performing and recording on the drum set in a wide range of musical styles. Most recently, he has worked on the acclaimed international tour of Matilda: The Musical, and previously worked on/with: West Side Story at Artscape, the Cape Philharmonic Orchestra, local band Emerger's new album "Bloom" and numerous appearances in the local Cape Town jazz scene. Jarryd's refined and improvisatory approach to drum set playing seeks to uplift audiences, leaving them smiling at the quirky surprises he enjoys uncovering along the journey of each performance.