Semi-Arid Region Regenerative Grazing Workshop
Tue May 16, 07:30 - Wed May 17, 13:30
ABOUT
RegenAg SA, in conjunction with James Brodie, is hosting a Regenerative Grazing Workshop in Graaff Reinet on 16 & 17 May 2023.
16 May:
The day will begin in Graaff Reinet at Profcon Resort where there will be a number of presentations
Followed by an afternoon farm visit to James Brodie's farm.
After the farm tour there will be braai on the farm.
17 May:
Morning farm visit and lunch at the Herding Academy
Cost: R500 per person
includes teas, lunch and braai on 16 May
lunch @ Herding Academy on 17 May
Start Time: 07h30 for 08h00
Speakers
James Brodie – Regen Livestock Farmer - Karoo
Roland Kroon – Accredited Savory Field Professional
Gerrit van Zyl – Hanzyl Bonsmara - Southern Free State
Rowan Stretton – Regen Livestock Farmer - Molteno
David McEwan - Regen Livestock Farmer - Middleburg
Erwin Woolward -- Segard Masurel
Andrew Ardington – Regenerative Agriculture Association of SA
Sponsors
Segard Masurel, a family business of 175 years, is a major player in the wool trade from broking to buying and early stage processing. The group is established in France, Belgium, New Zealand, Australia and South Africa but operates in nearly 30 countries. Segard Masurel is the direct link between wool growers and well-known brand partners. Our priority is to build a relationship of trust with the growers and with our customers.
Segard Masurel Wool Brokers (SMWB) is the newest company in the Segard Masurel Group. Established in 2009, SMWB has quickly grown to become the 3rd largest broker in the South African wool industry. Through the broking division it offers South African woolgrowers in-depth analysis of their clips, as well as providing information and insights into global trends in the wool industry. SMWB also offer assistance with shearing, and provides the woolgrower with various marketing options – either through the auction system, or via our direct buying options. SMWB prides itself in personal service at the most competitive marketing cost to our woolgrowers. SMWB also engage with our woolgrowers to ensure that they continue persevering toward sustainable farming practices.
Abelusi was initiated in 2018 and is a sustainable wool audit standard that was created by Segard Masurel when it became clear that there was a need from brands, retailers and their customers to buy an ethically produced product with full traceability back to the farm gate. Abelusi brings this confidence because of its on-farm audit and its personal knowledge of the growers from whom the wool has been bought. The main focus of the Abelusi audit has traditionally been on animal welfare, social responsibility toward farm workers and care for the environment. Recently we have launched Abelusi Plus that allows us to recognise and reward growers that are farming in a regenerative manner.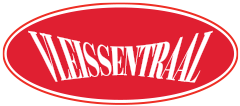 DIRECTIONS

Semi-Arid Region Regenerative Grazing Workshop
Graaff-Reinet Club
3 Church St, Graaff-Reinet, 6280
Get Directions