Young Pro Cook Series | Professional Cooking | Class 2 | Sourdough Breads & Loaves
Tue Jul 12, 10:00 - Tue Jul 12, 13:00
About
If you are on any type of social media, you've seen the barrage of sourdough bread images posted since the beginning of the pandemic. Some of these pictures of beautifully baked bread could come straight from an artisan bakery's display window. But I'm guessing there's a whole lot of #fail pics that didn't make the cut online. If you are interested in learning more about the alchemy of sourdough, the holy grail of bread baking, this is the start of your journey.
Where does the journey begin?
It's all about learning the rules of engagement. How do you become an intuitive driver? You practice, you think about different possible routes, and you try different ways. But practice is just a piece of it. You need to know the rules of the road before you can gain the confidence to even start practicing. We will give you the tips and the guidance to be able to create your own sourdough creations in your home!!
Welcome to the Sourdough Breads and Loaves with Ciska from Loaves by Madame Baker and our resident bread master!
Who's it for? dabblers, date nights, and serious home cooks, anyone who aspires to take their cooking skills to pro level.
What's included: A two-hour practical session, all ingredients, a skills booklet, an apron to wear on the day, a tea towel, substantial snacks upon arrival, beverages (AA Badenhorst wine, water & soda). All cooking equipment and teaching resources are provided at Soute Studio for use on the day. Wine sponsorship is provided by A.A.Badenhorst Family Wines (if our President allows).
What you need to know: No prior knowledge is required for this course, which is suitable for both novices and cooks with experience.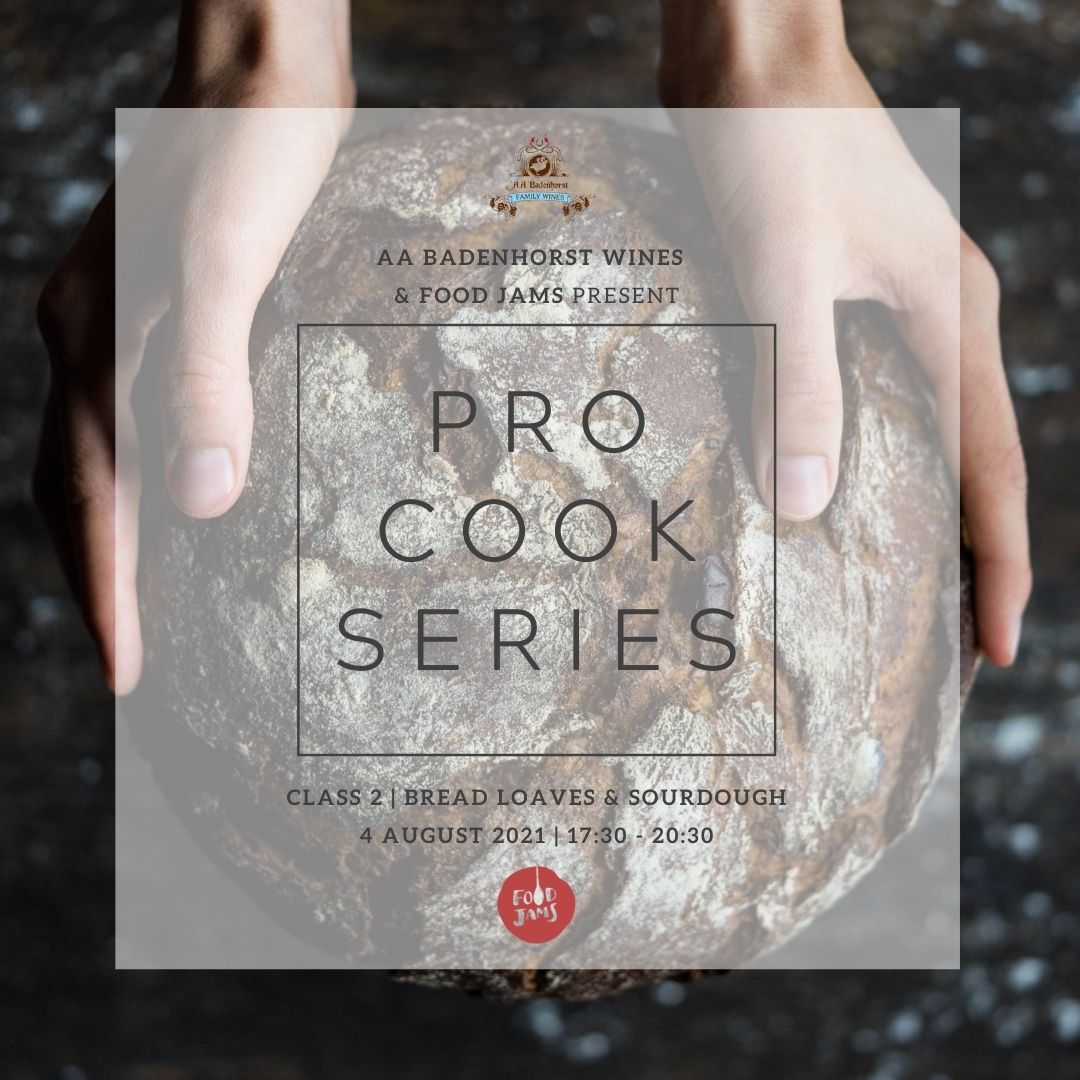 Location
Young Pro Cook Series | Professional Cooking | Class 2 | Sourdough Breads & Loaves
Frankie Fenner Unit B10, 1st Floor Salt Orchard Precinct, 45 Yew St, Salt River, Cape Town, 7925
Get Directions
Get Directions