Constantia CAN - Donate Against Hunger
Wed Apr 8, 12:00 - Wed Dec 31, 12:00
About
Just R100 ($6) will feed a hungry child for a month.
About this Initiative
Cape Town Together has partnered Constantia CAN with Khayelitsha Site B CAN. Constantia CAN is delivering food to this area and is supporting existing ongoing projects.
Constantia COVID -19 Food Drive is a collaboration designed to be cost effective and adapt to a fast-changing environment, with transparency and accountability.
Target of R1 000 000 to combat hunger
Constantia CAN! has partnered with Early Learning Resource Unit (ELRU) and other community-based organisations to distribute food and other essential items to those who need it most. We are supporting 22 Soup Kitchens: 19 in Khayelitsha Site B and 3 in Westlake, Retreat and Steenberg. These efforts are providing over 100,000 meals per month. Your donations help us make this happen!
Purchase Quicket meal tickets
Please support us with any donation that feels comfortable to you under these options:
Donation (choose your amount)

R100 donation to feed a child in Khayelitsha for a month

R600 donation to feed a family in Khayelitsha for a month
We make it easy to rise against hunger with the click of a button!
Want to stay updated on our activities?
Follow Constantia CAN on Facebook, join our Whatsapp group or subscribe to our Monthly Newsletter
For Constantia CAN! queries:
Early Learning Resource Unit
PBO No: 930010806 NPO No: 003-285
ELRU can provide a S18A tax certificate and a B-BBEE affidavit as a level 1 contributor, please email: [email protected]
=
===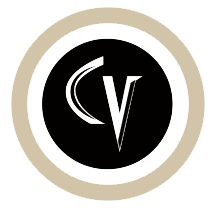 = =
>>>>>>>
Organiser